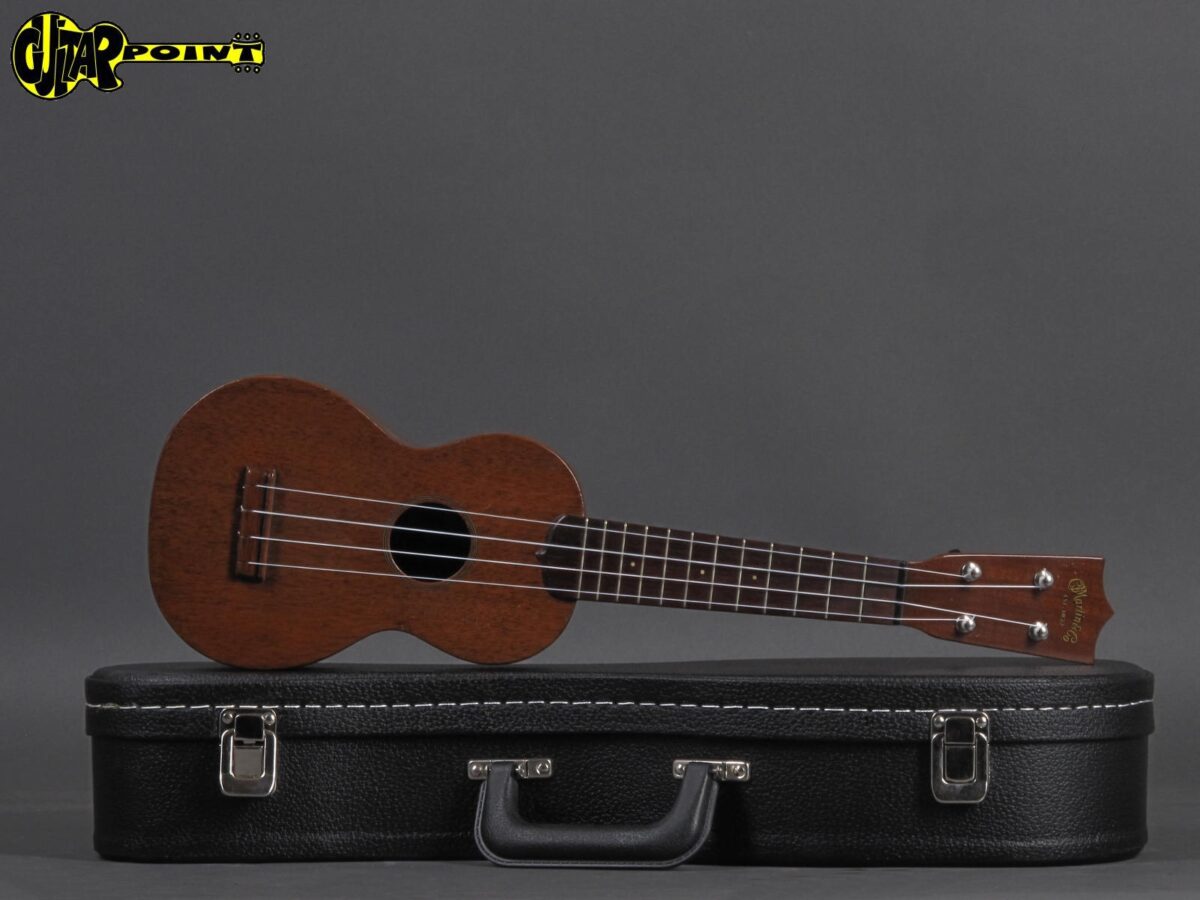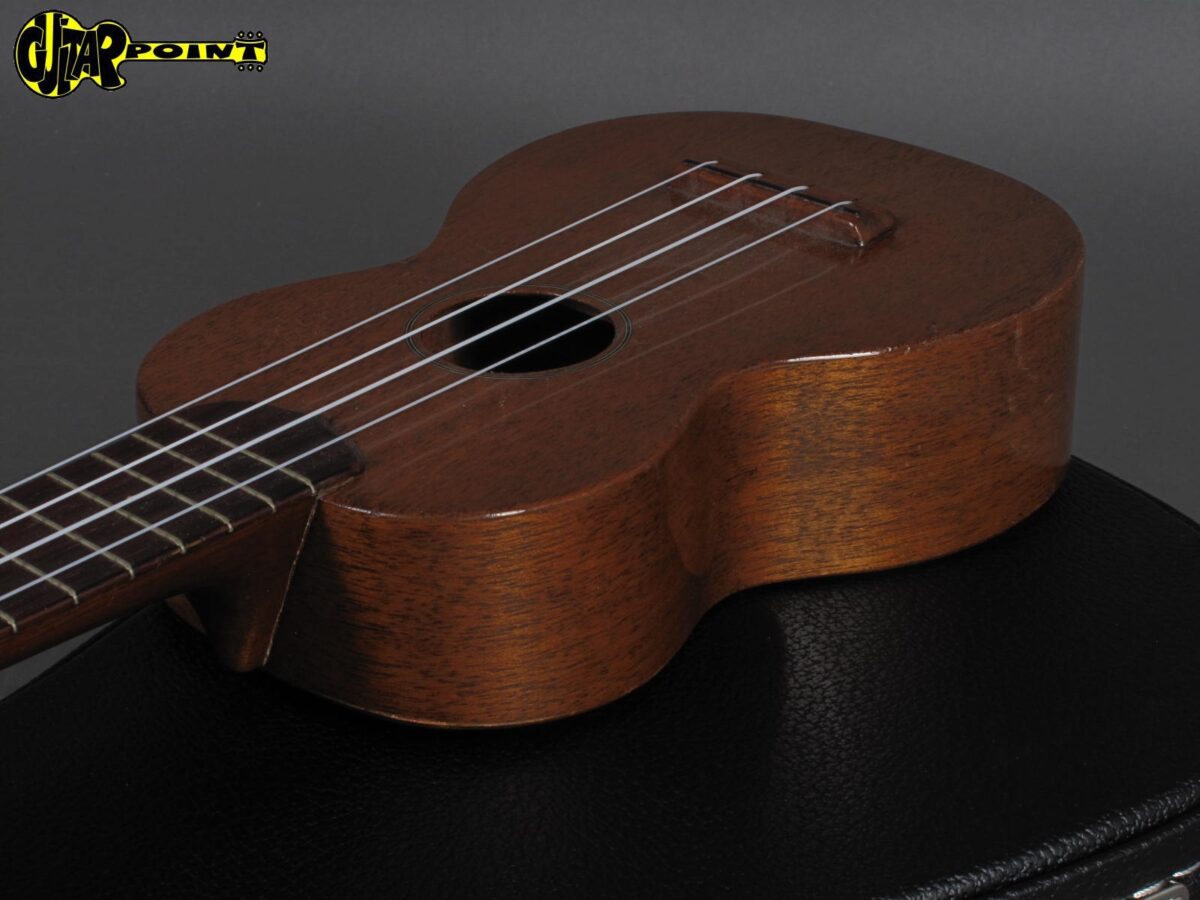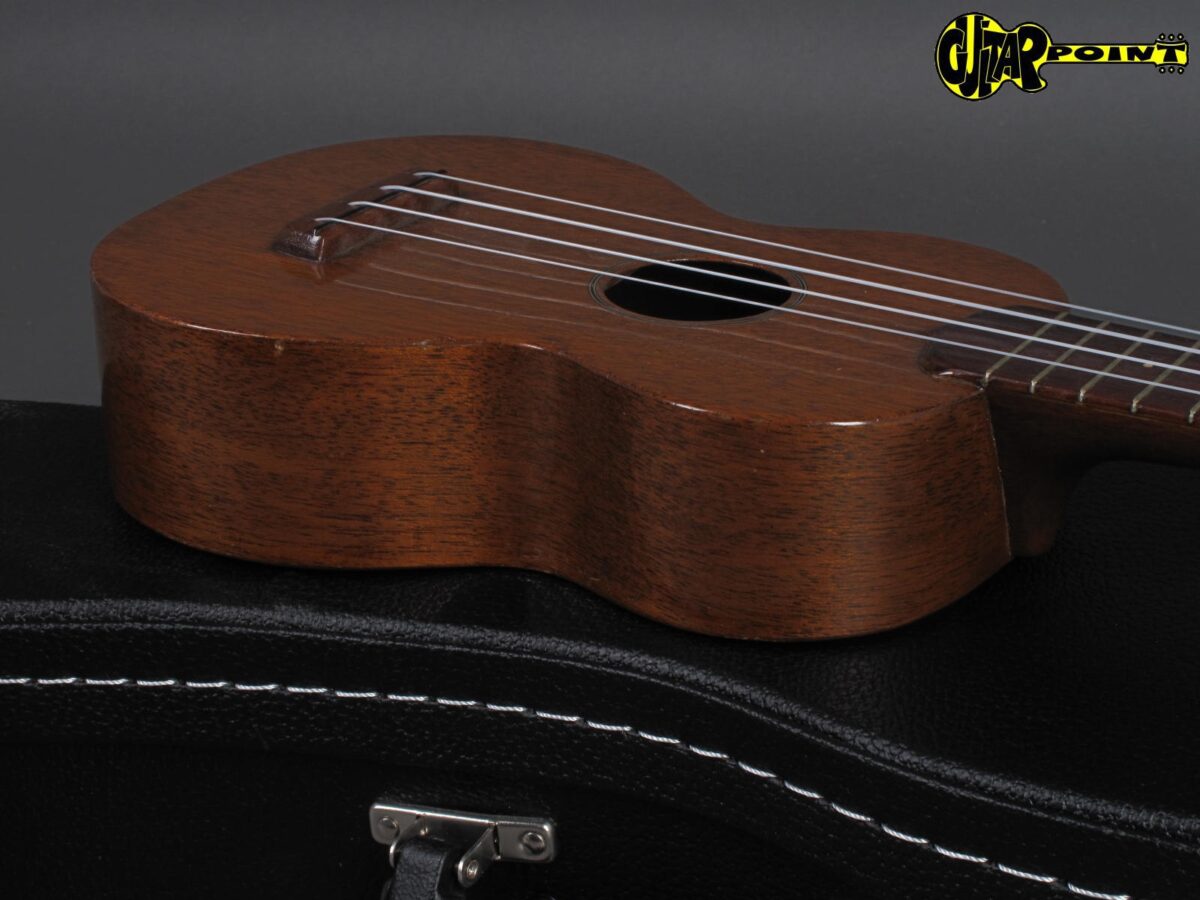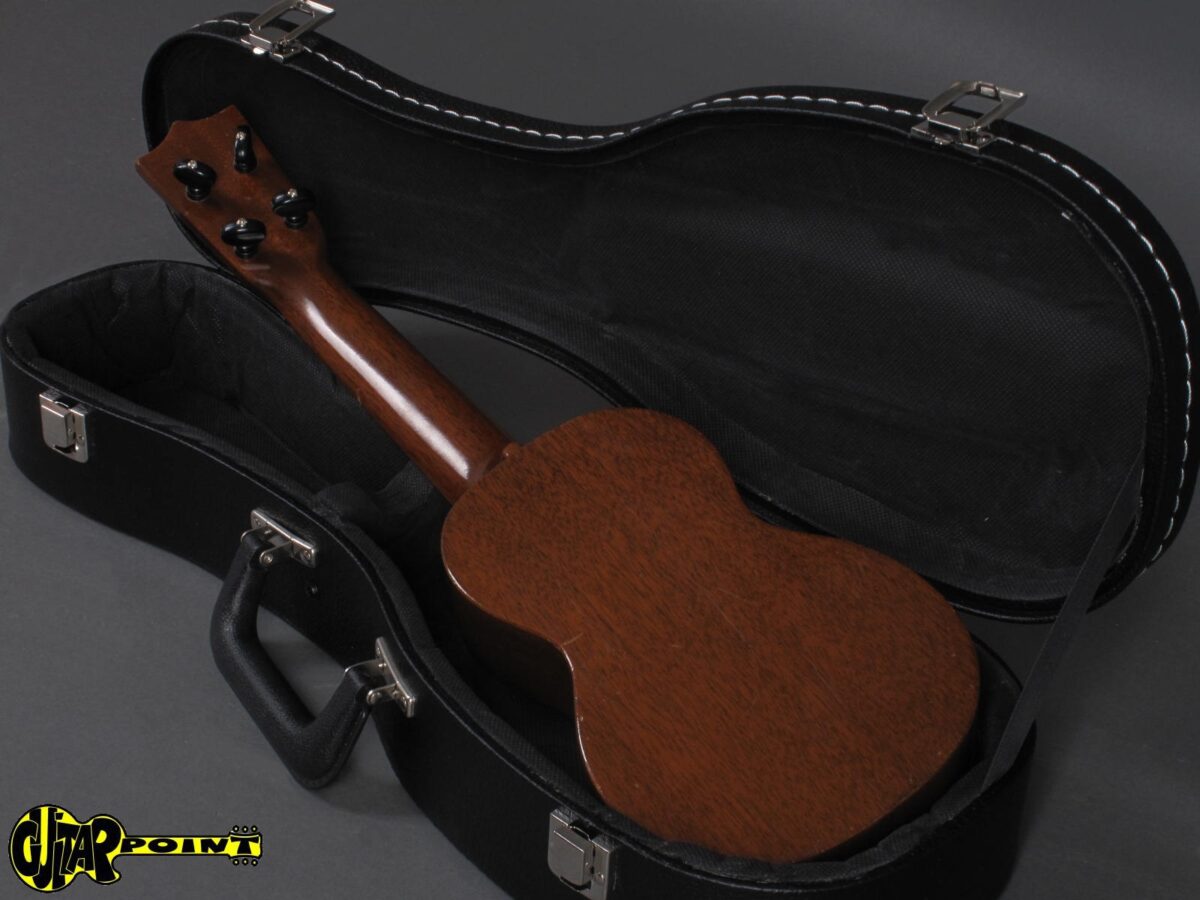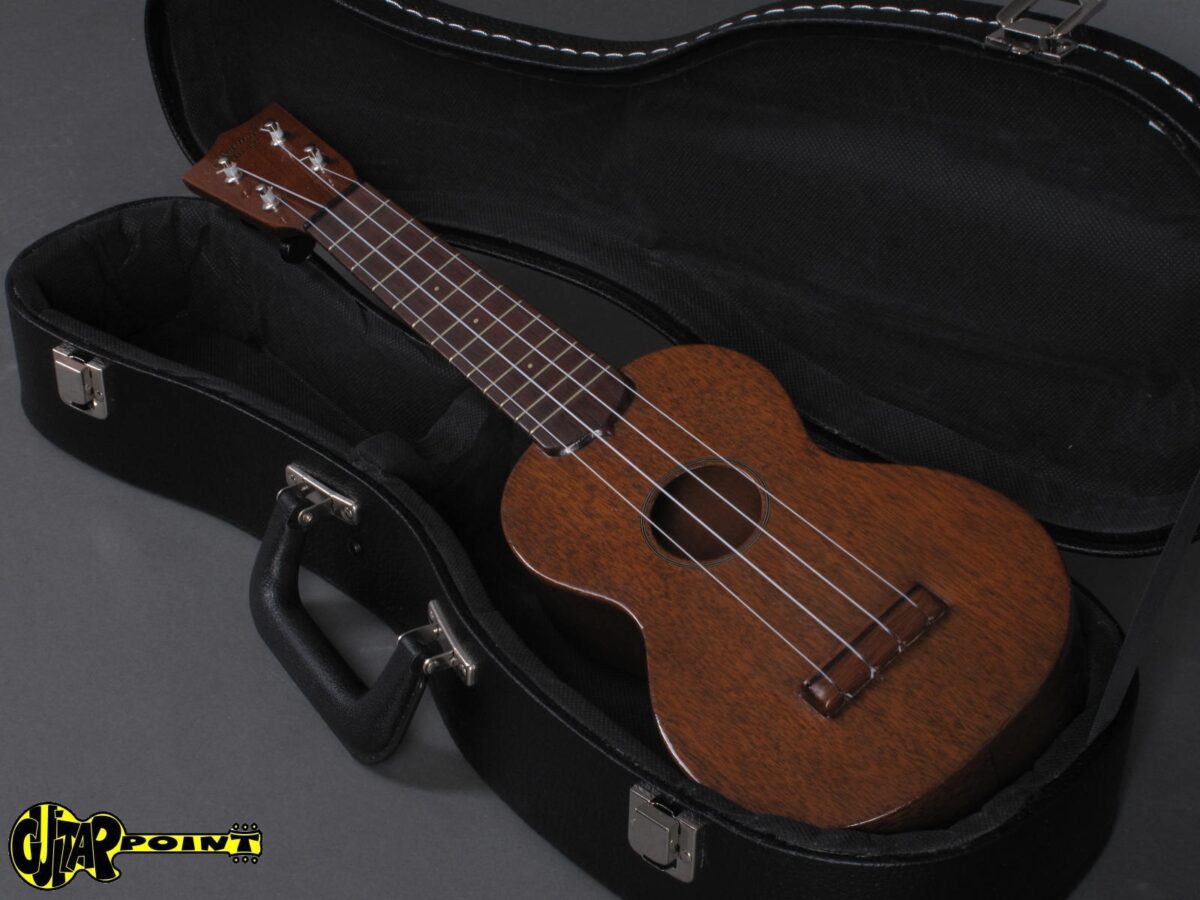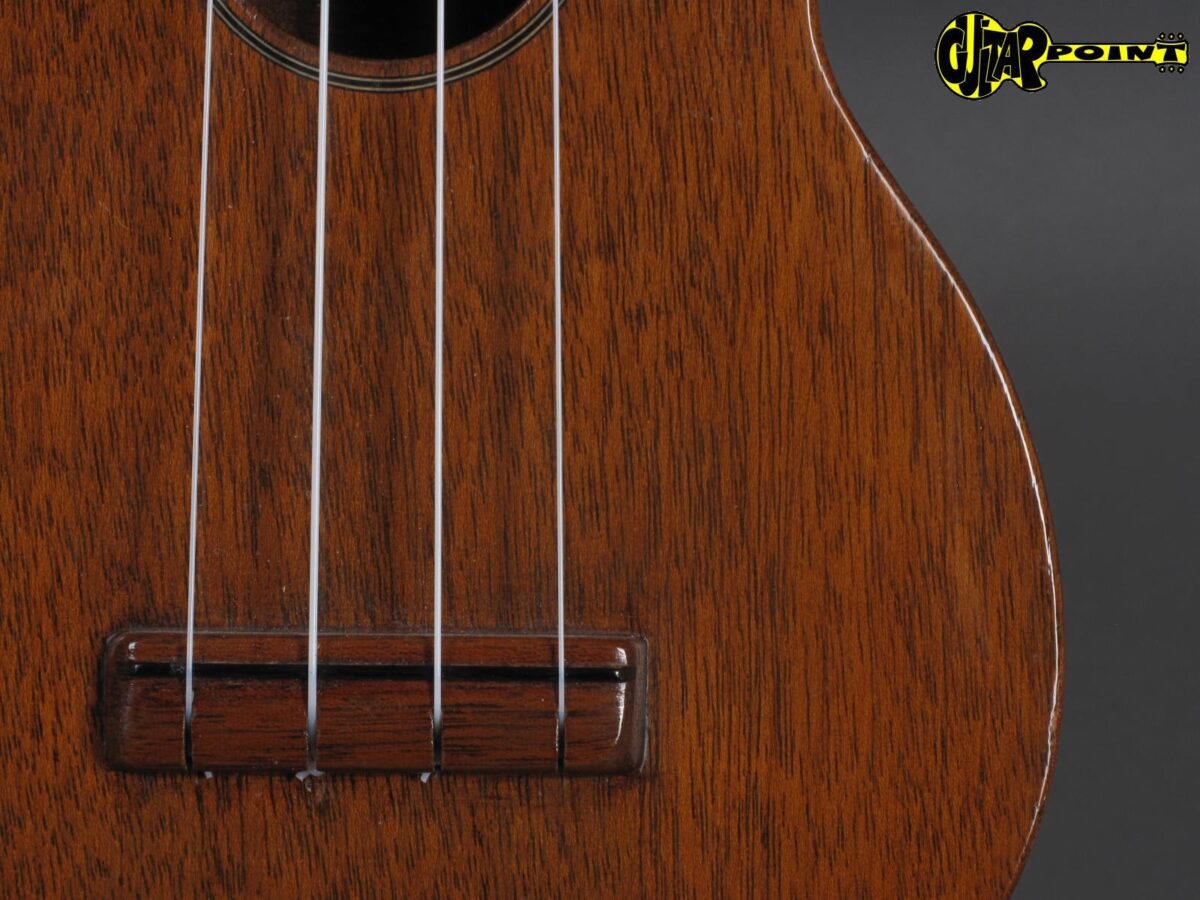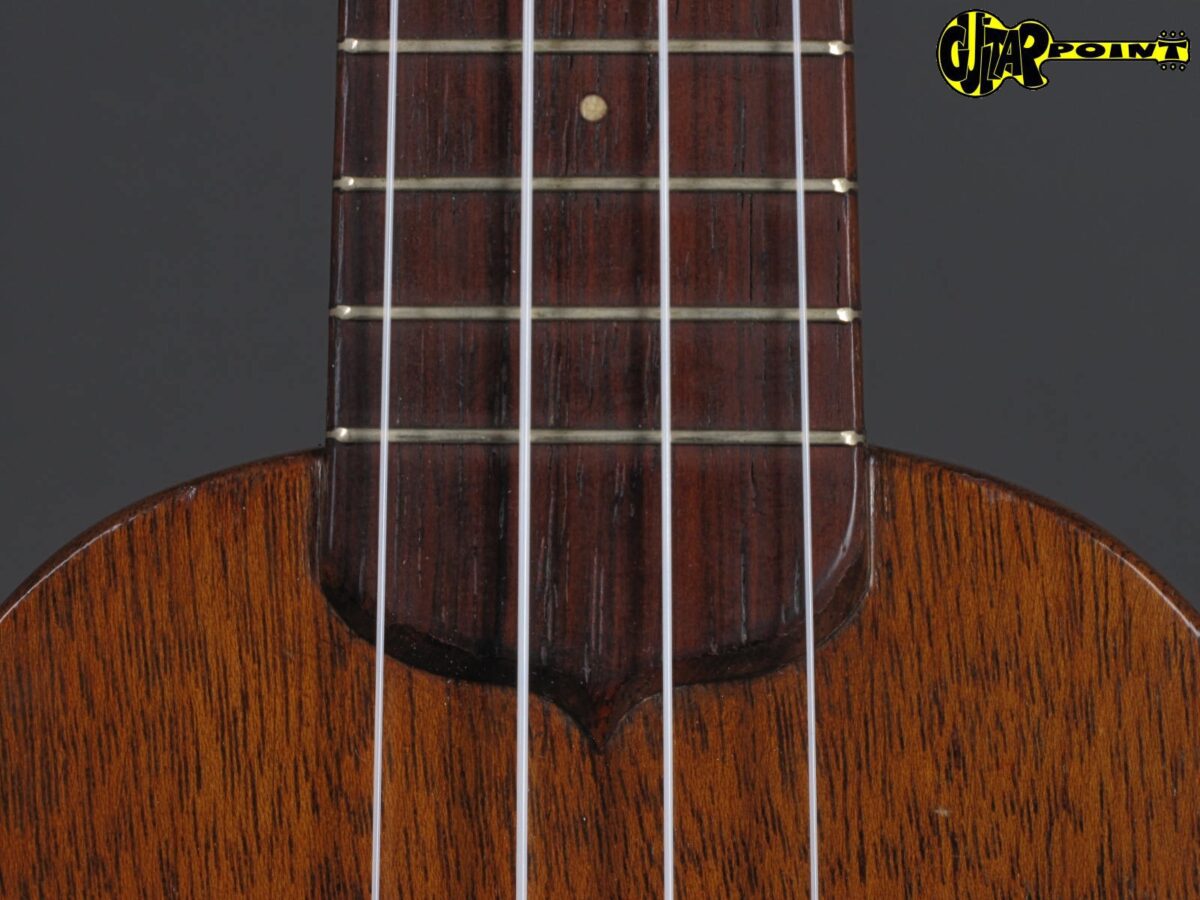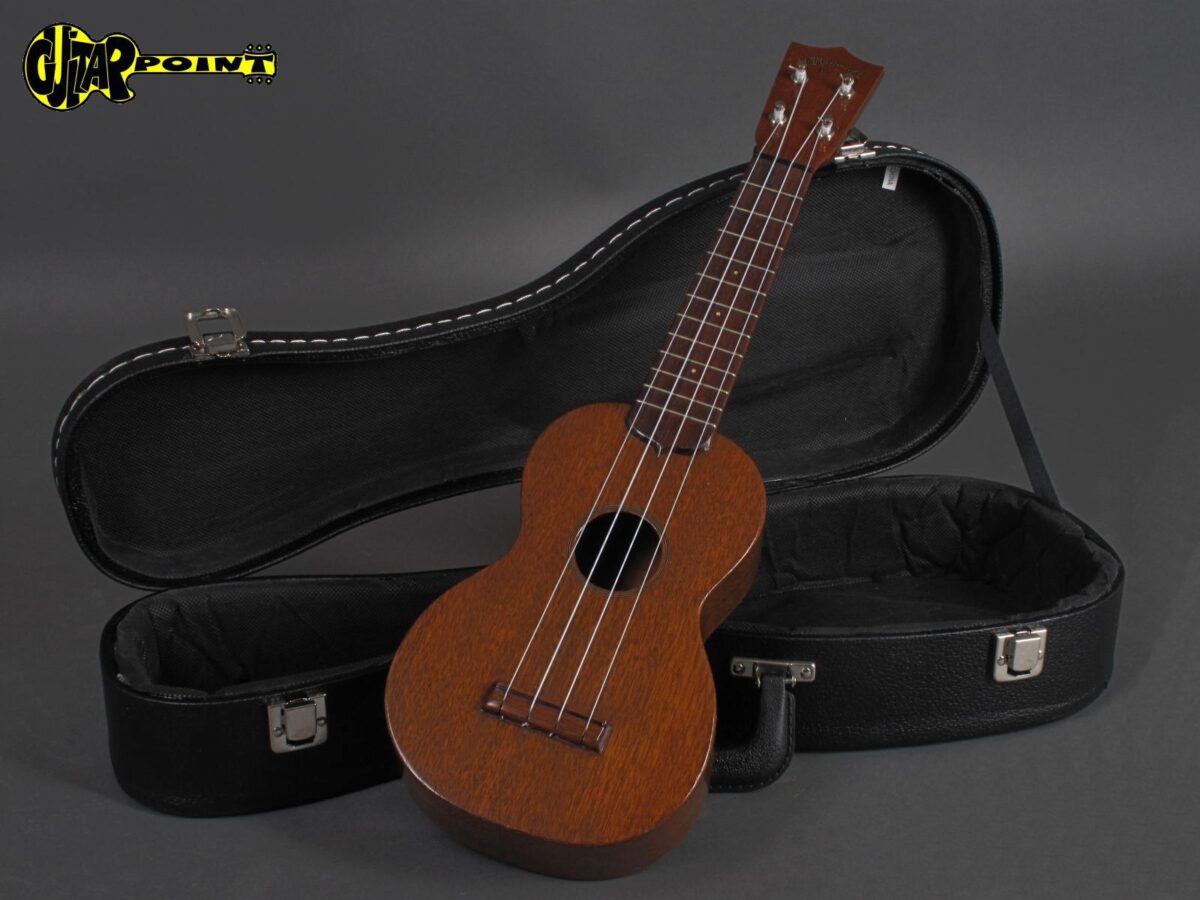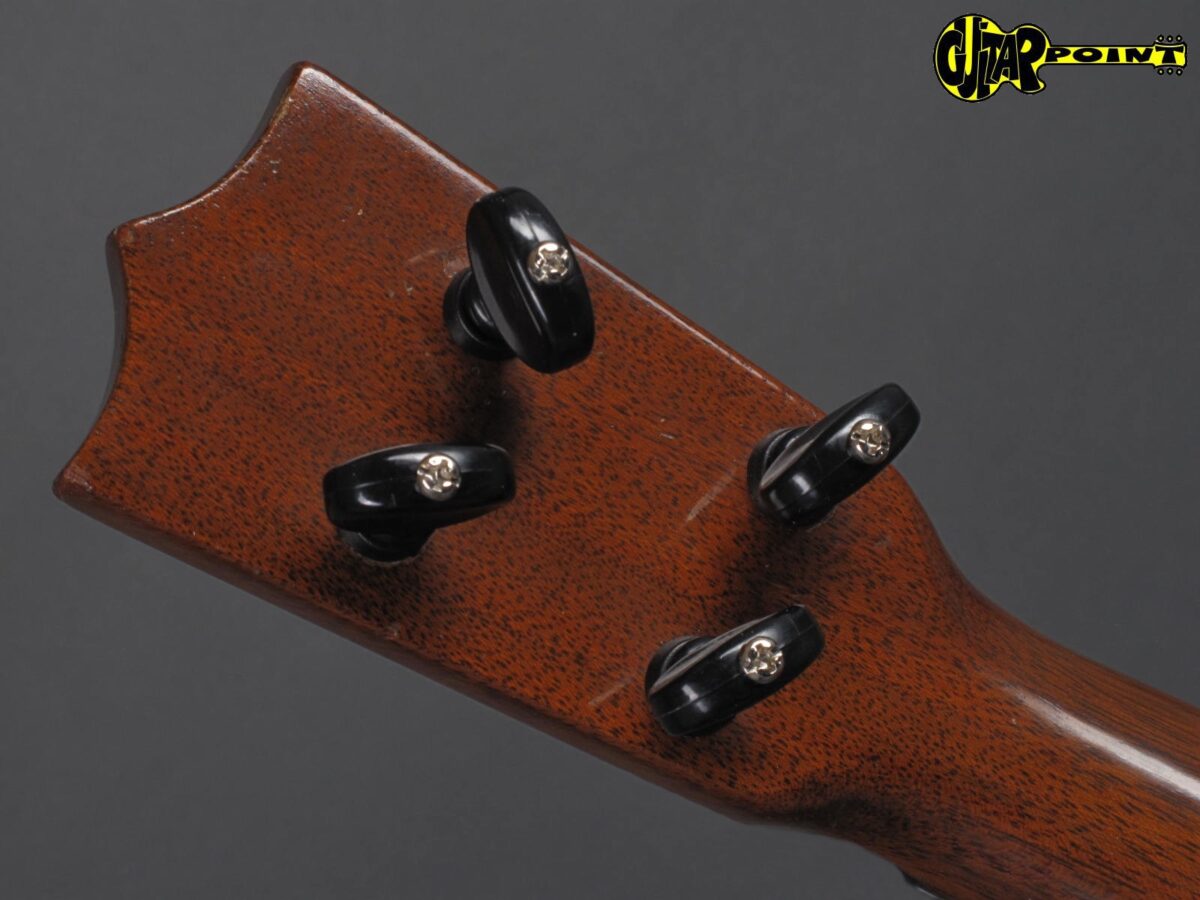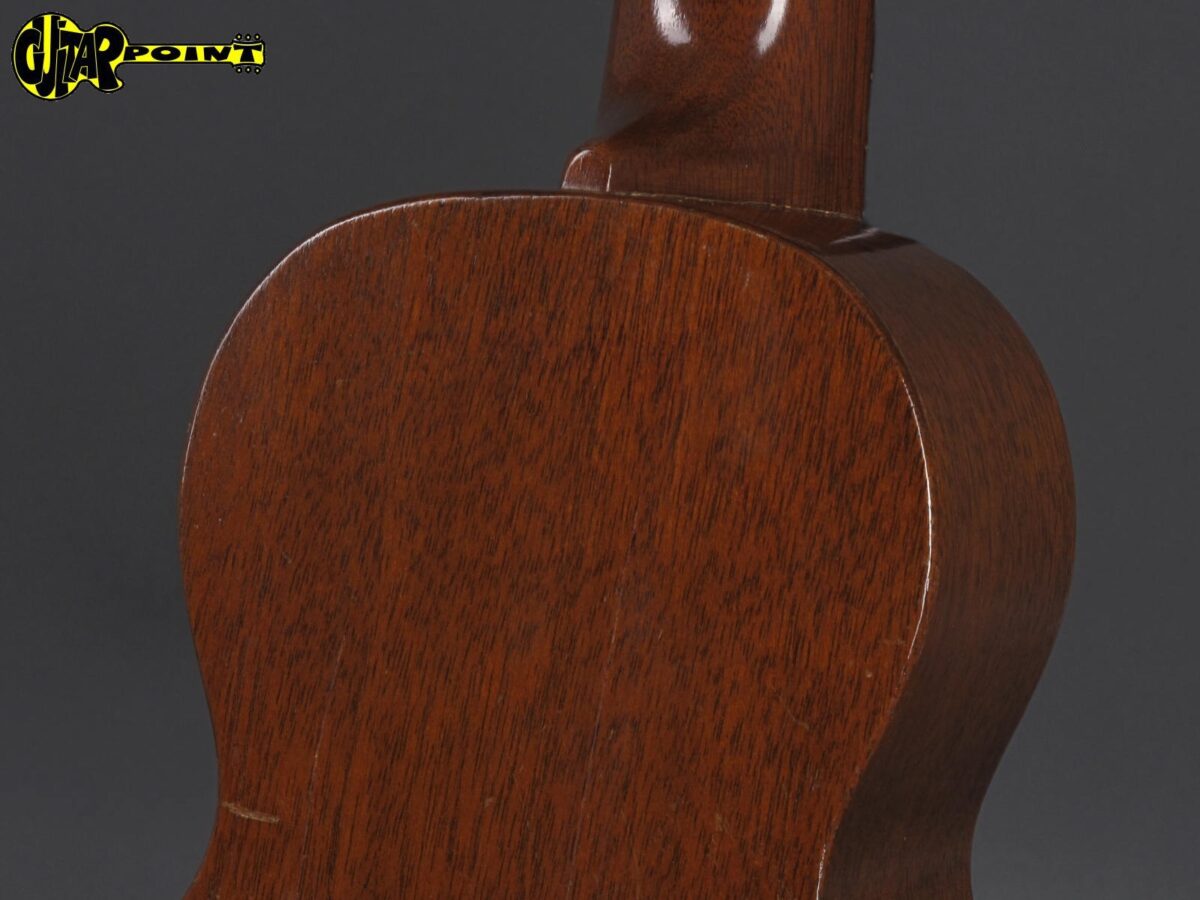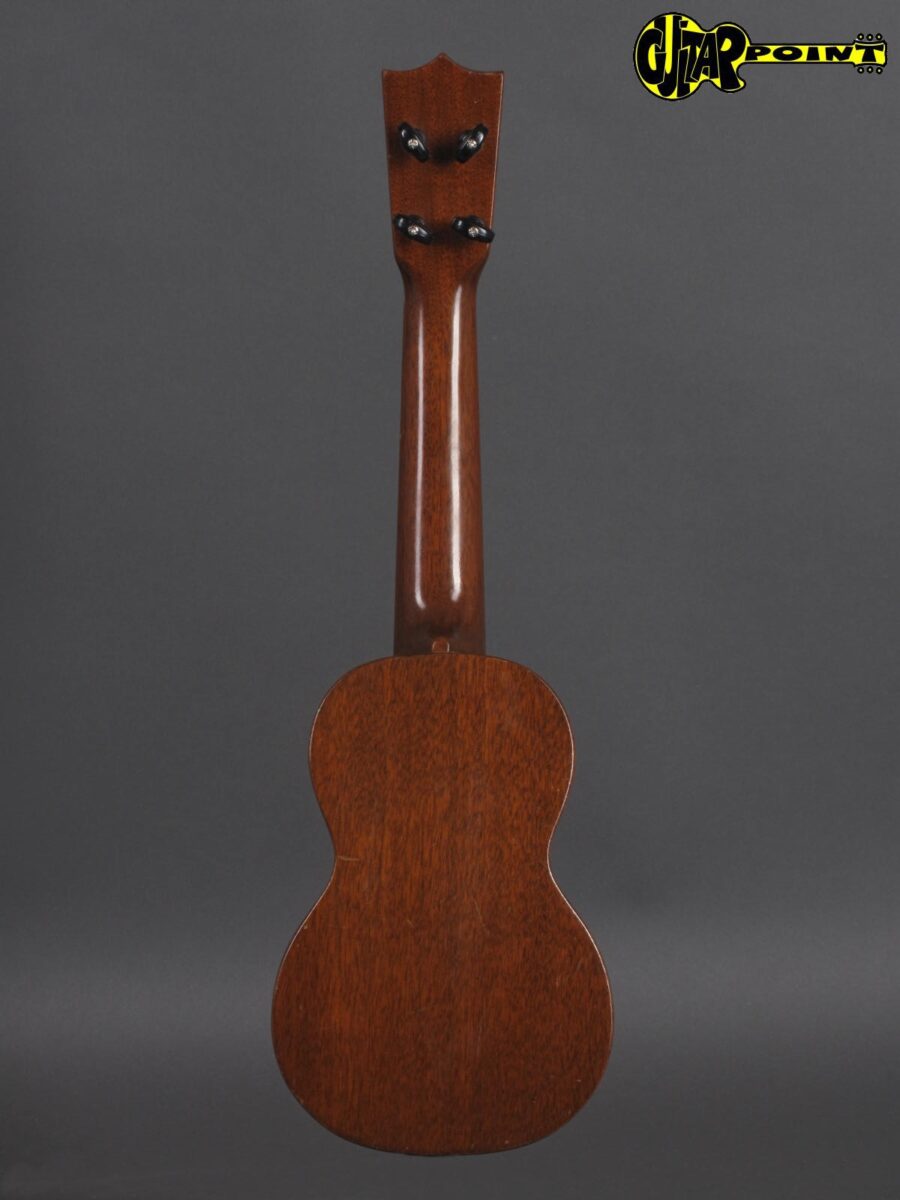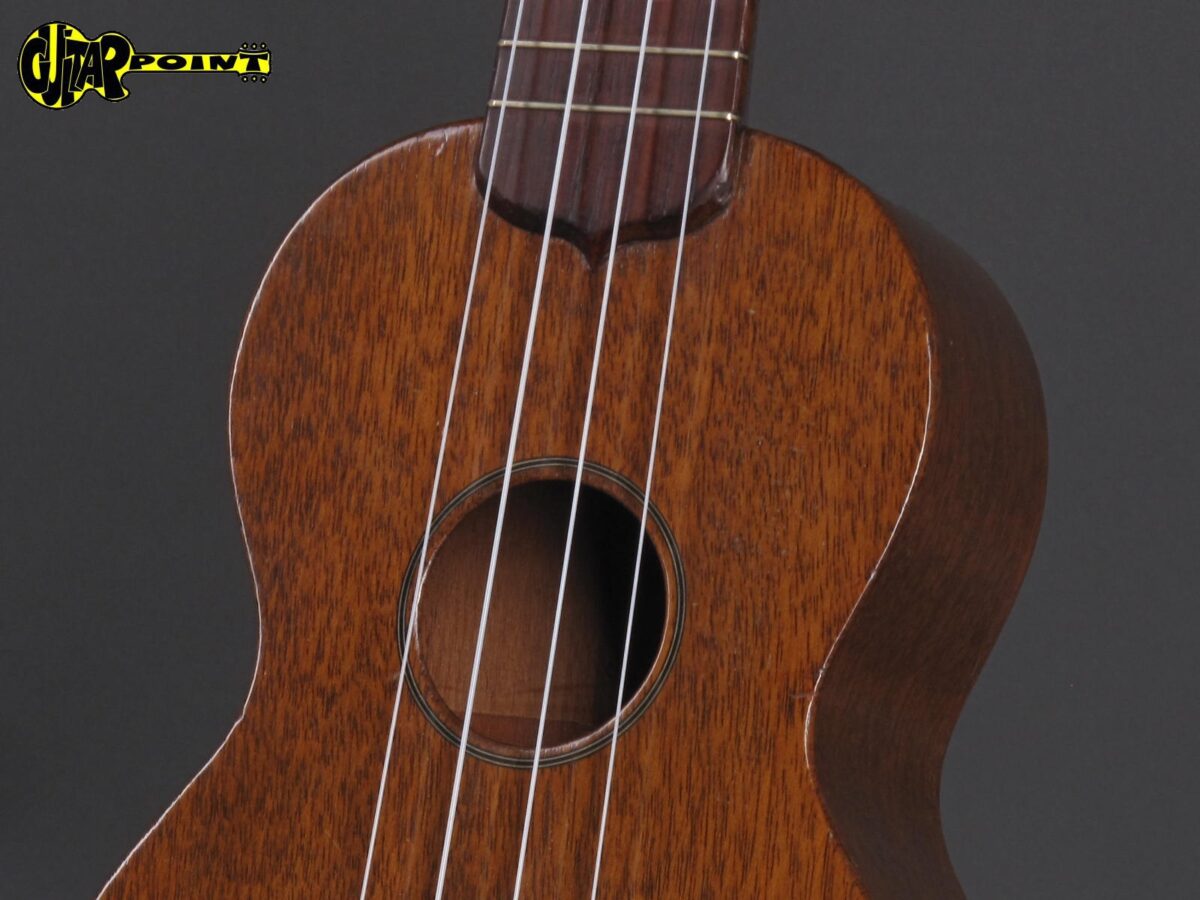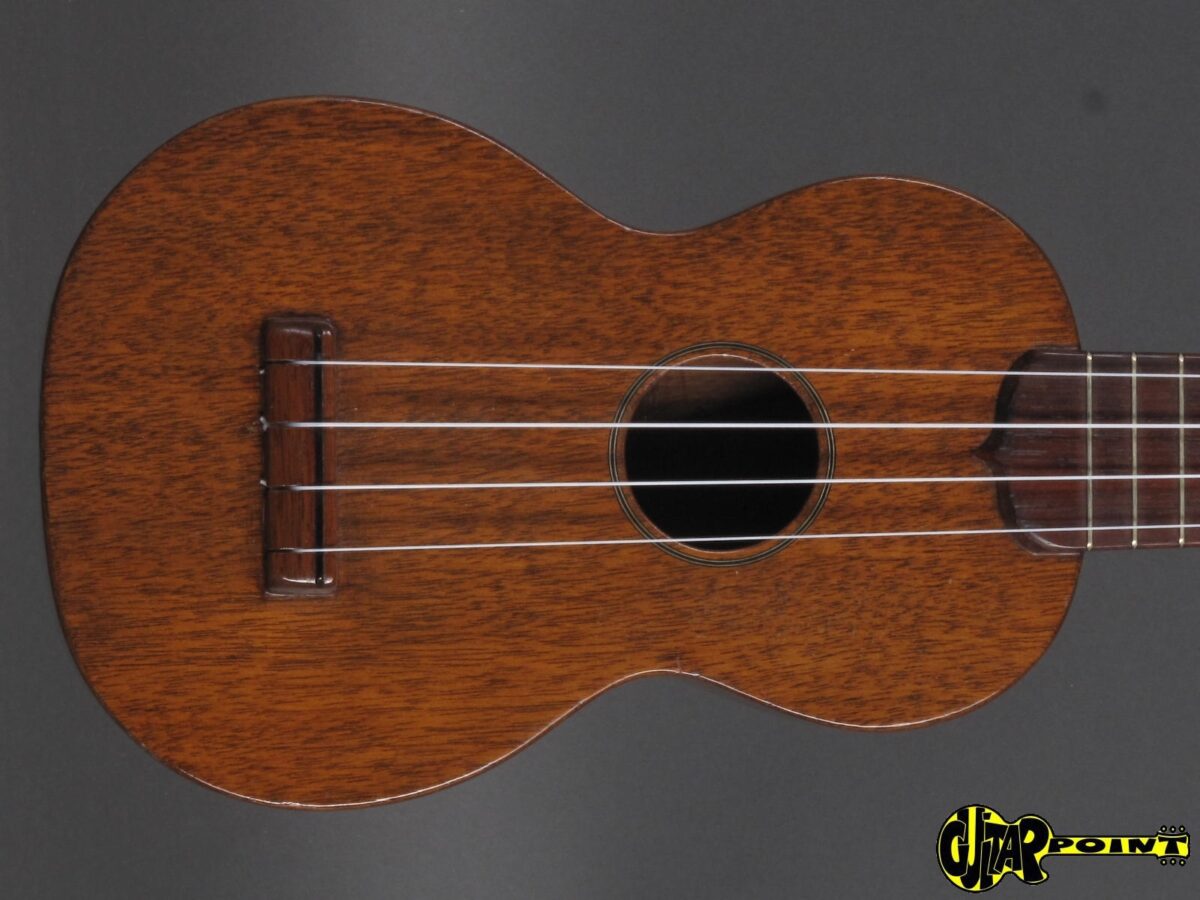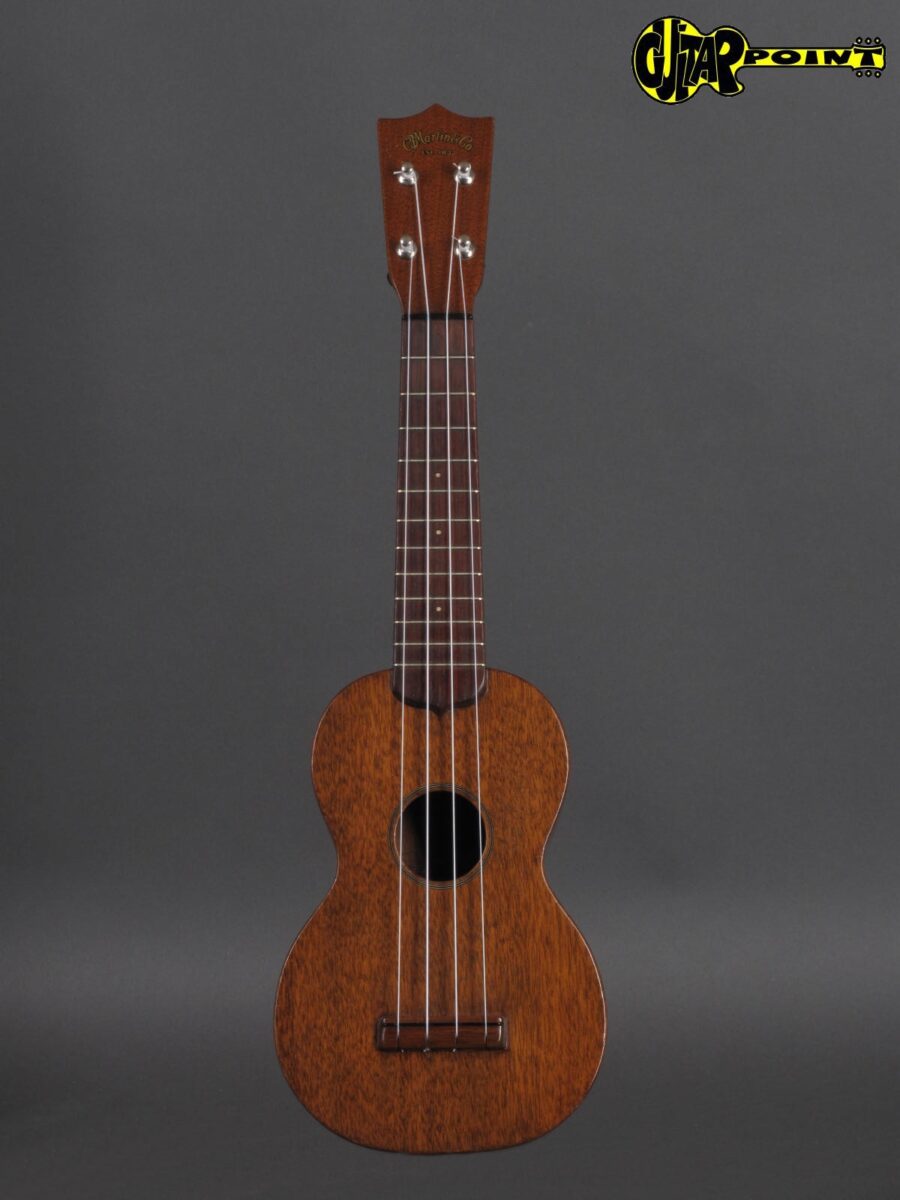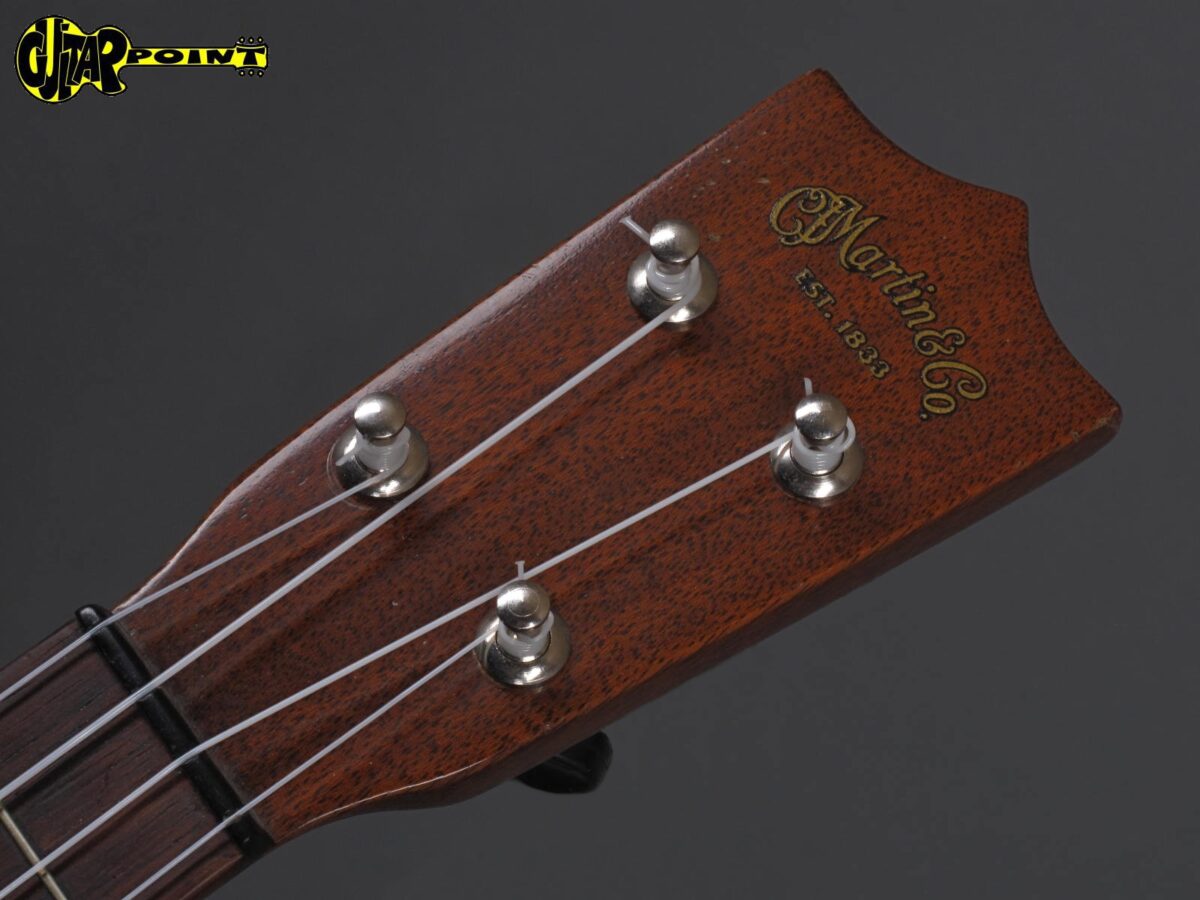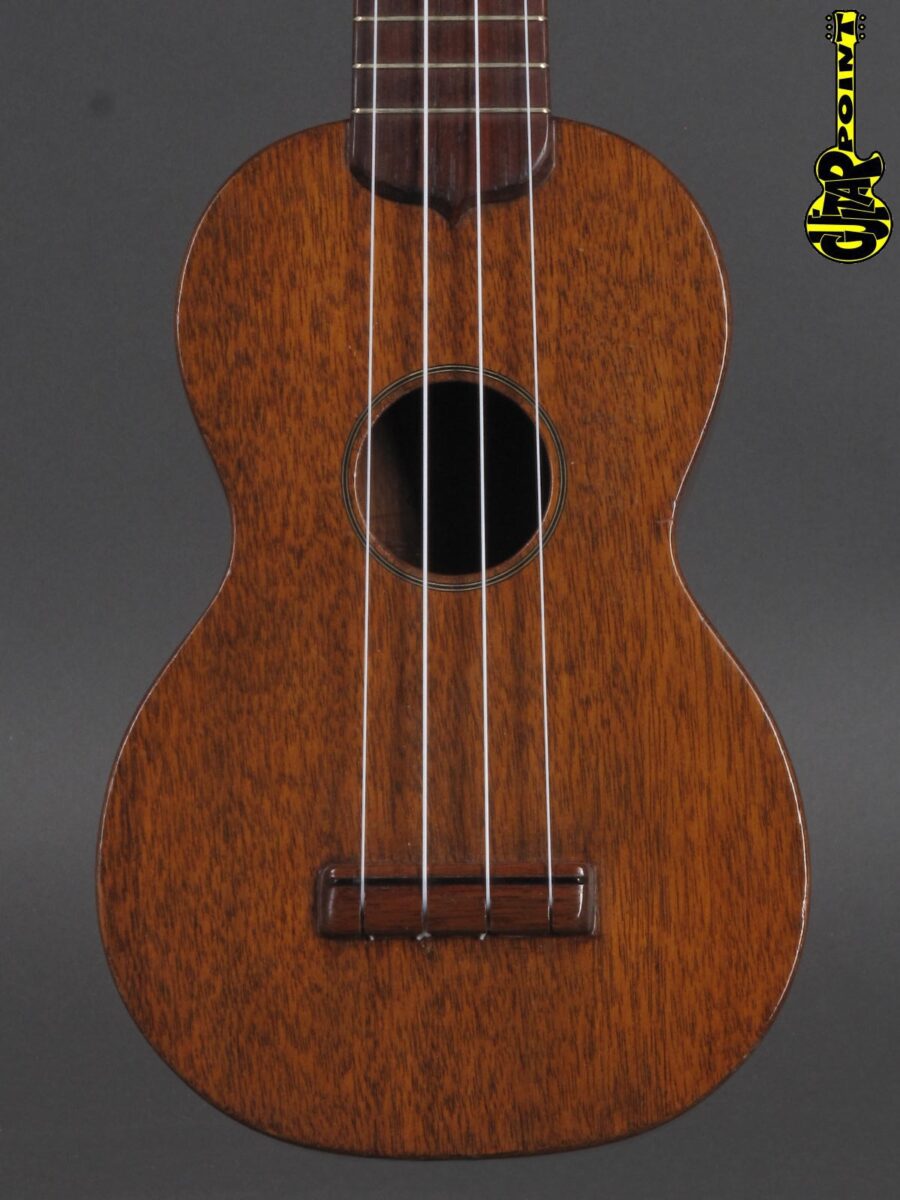 1947 Martin Style-0 Ukulele
1947 Martin Style-0 Ukulele incl. hard shell case
Here we have a nice and clean 1947 Martin Style-0 Ukulele made of solid mahagoni, in excellent condition for its age (almost 80 years!) and all original except for some changed tuners. It has a couple of small repaired cracks on the backside, which dosn´t influence the stability or sound at all. It features the "C.F.Martin&Co" decal on the front of the headstock and no imprint on the backside, T-frets and no "Made in USA" stamp inside which is common for that period of time. The original "T-frets" are in "like-new" - condition. Nice to play and beautiful, warm sound! Those little ukes where sold without a case back then, this one comes in a newer hard shell case.
Out of stock
1947 Martin Style-0 Ukulele
Bald verfügbar!
Informationen zu möglichen Ratenzahlungen
Benötigst du weitere Informationen?