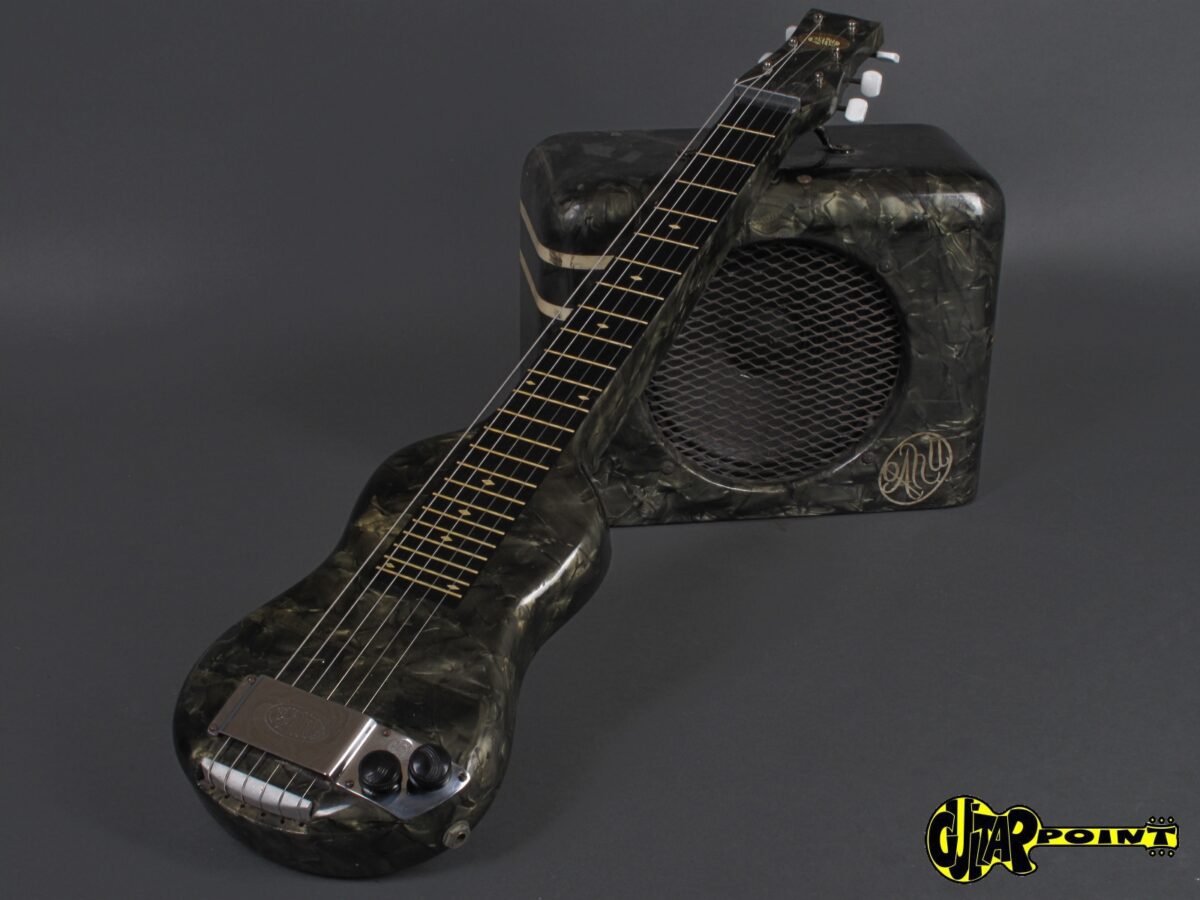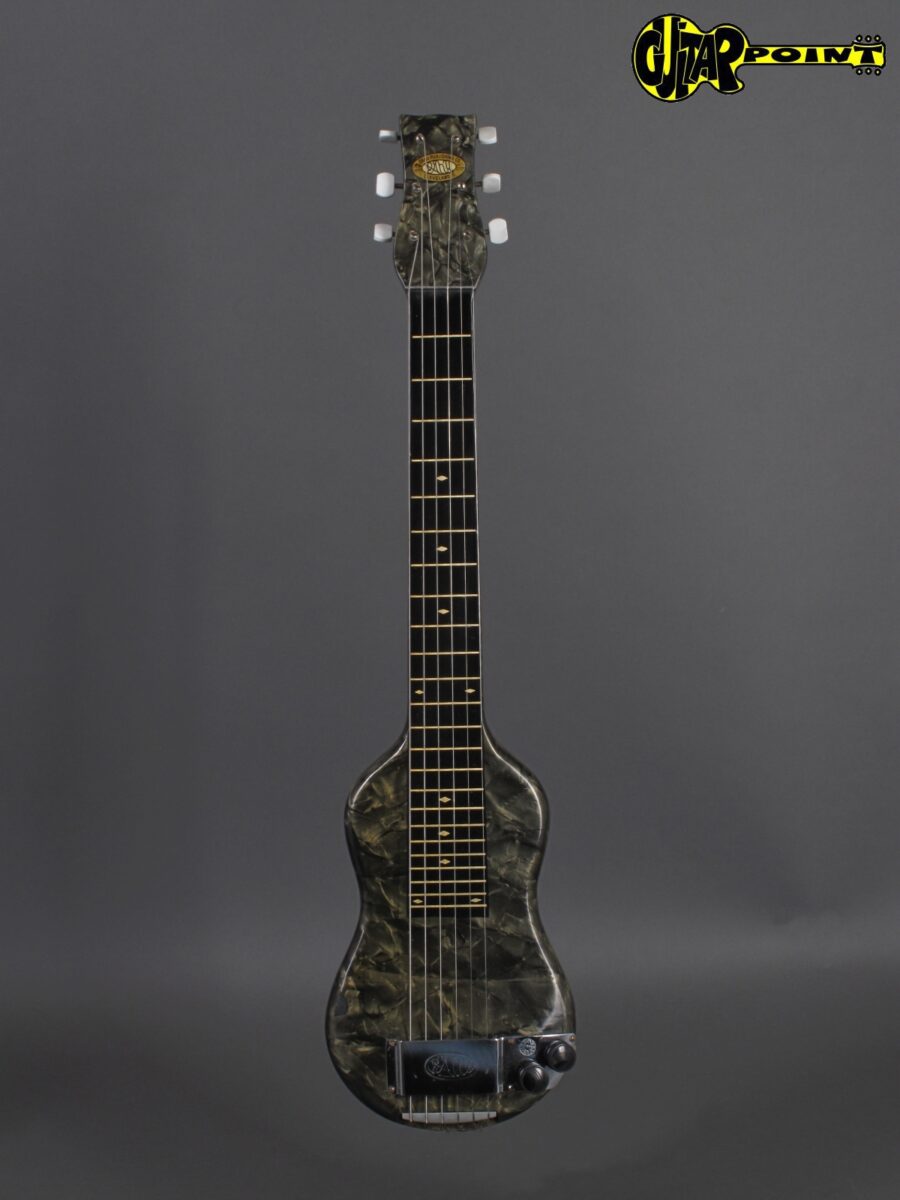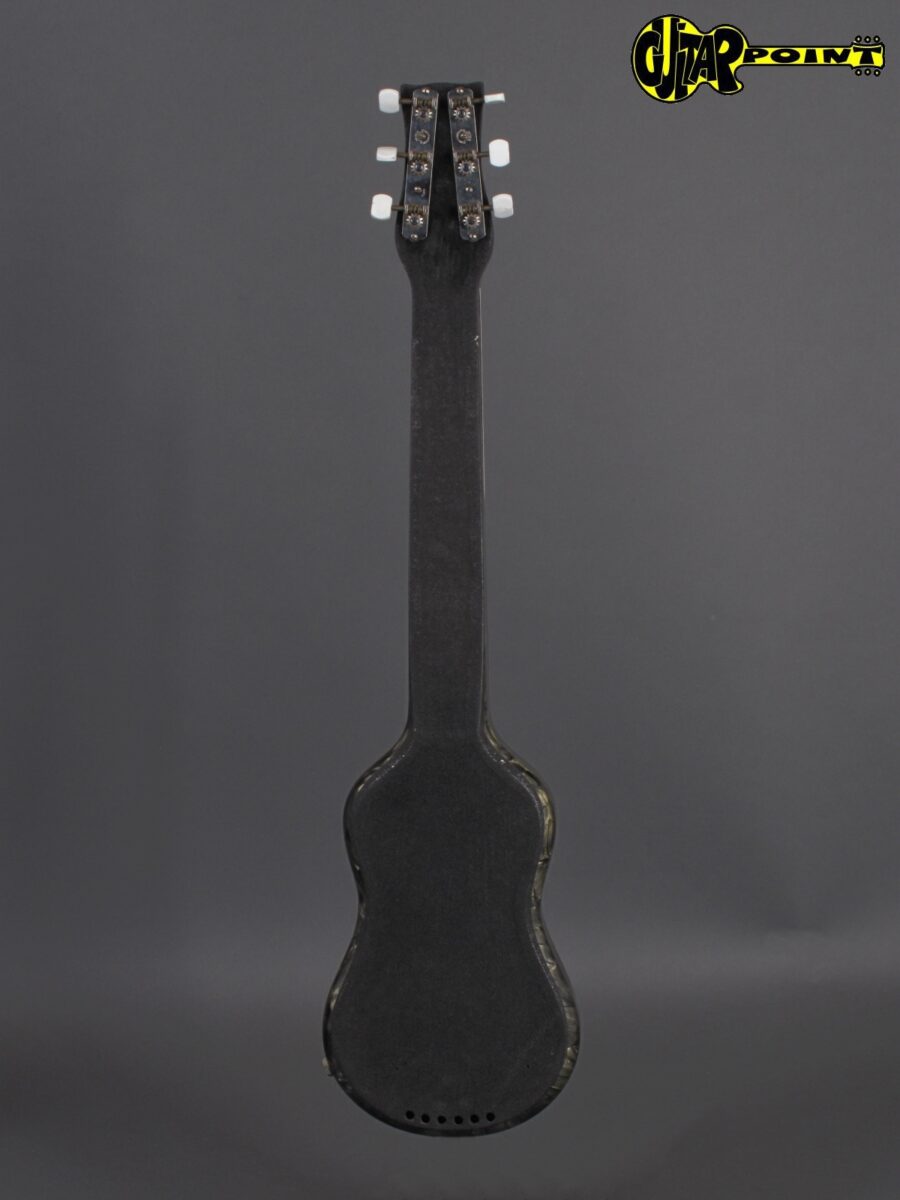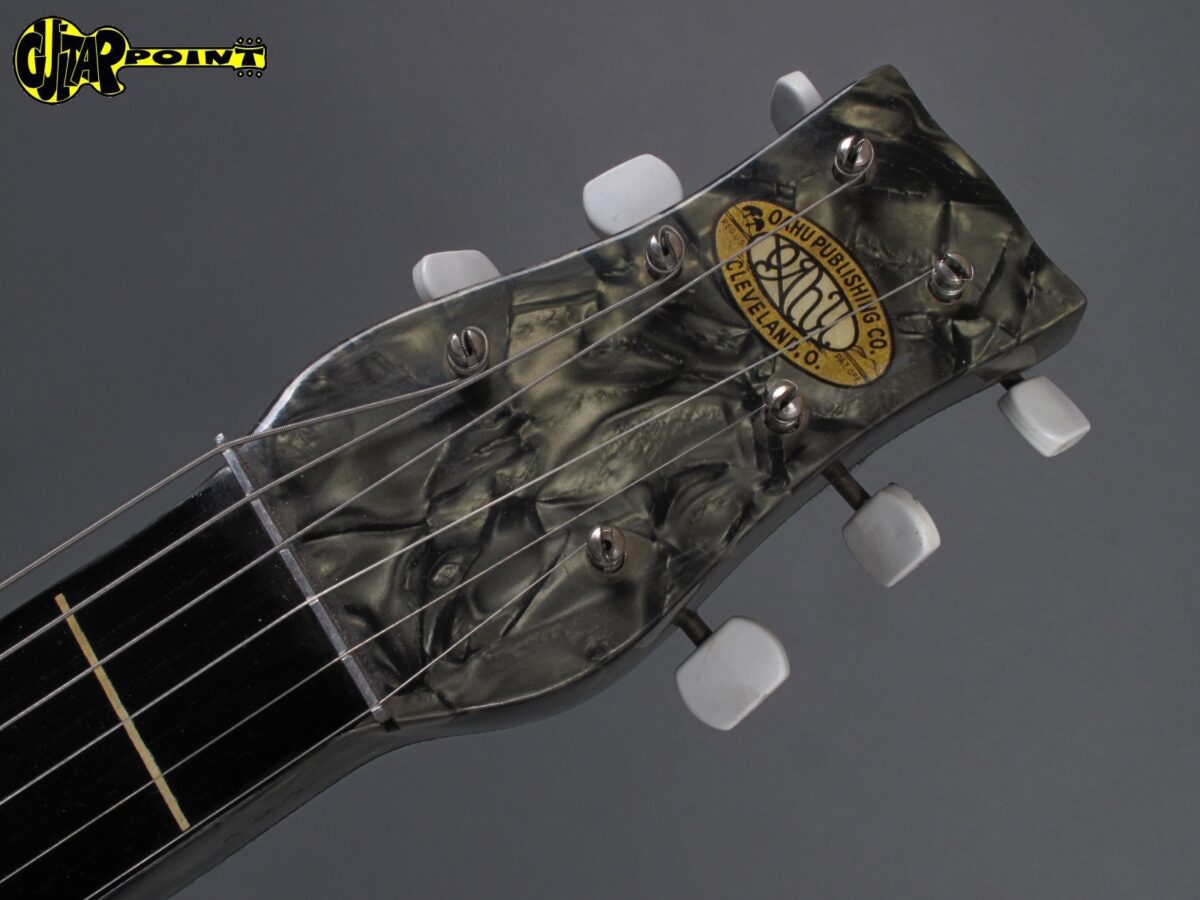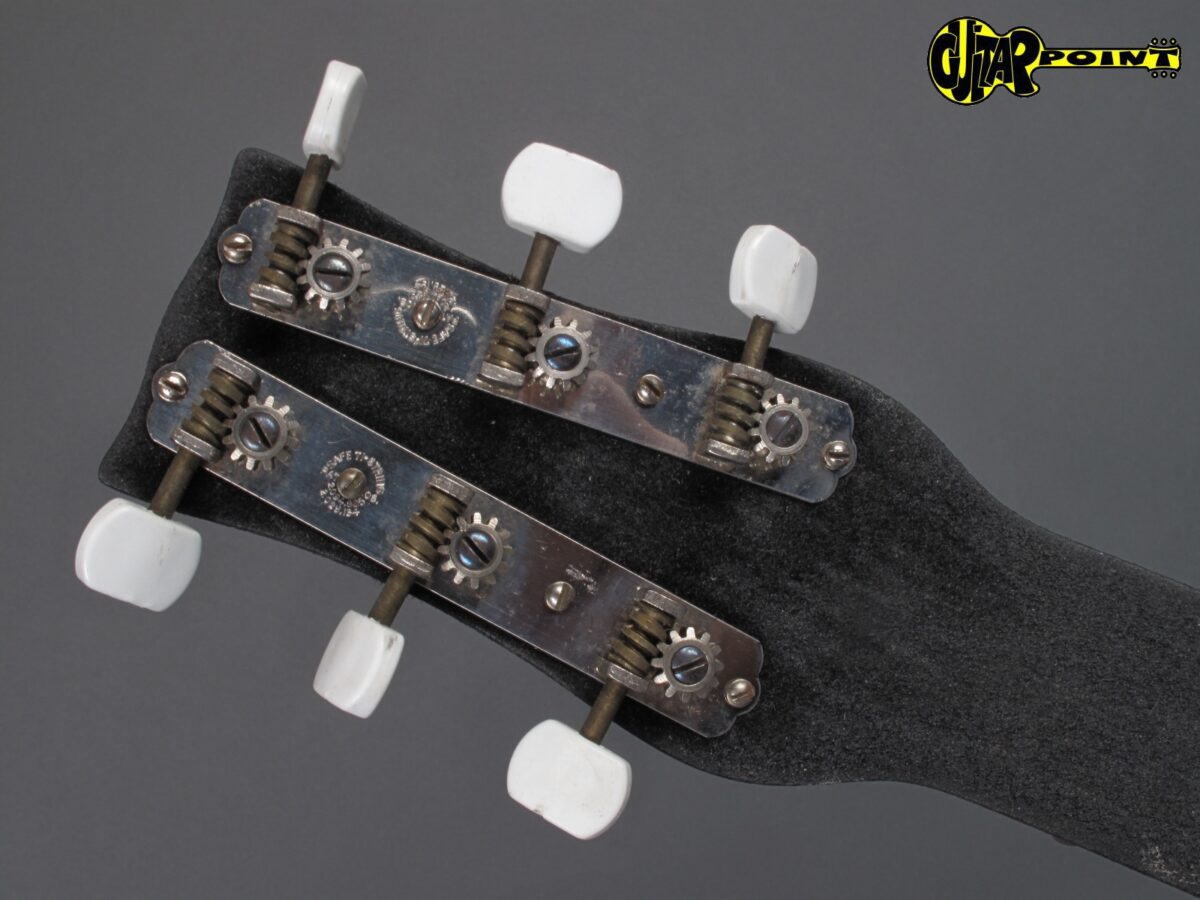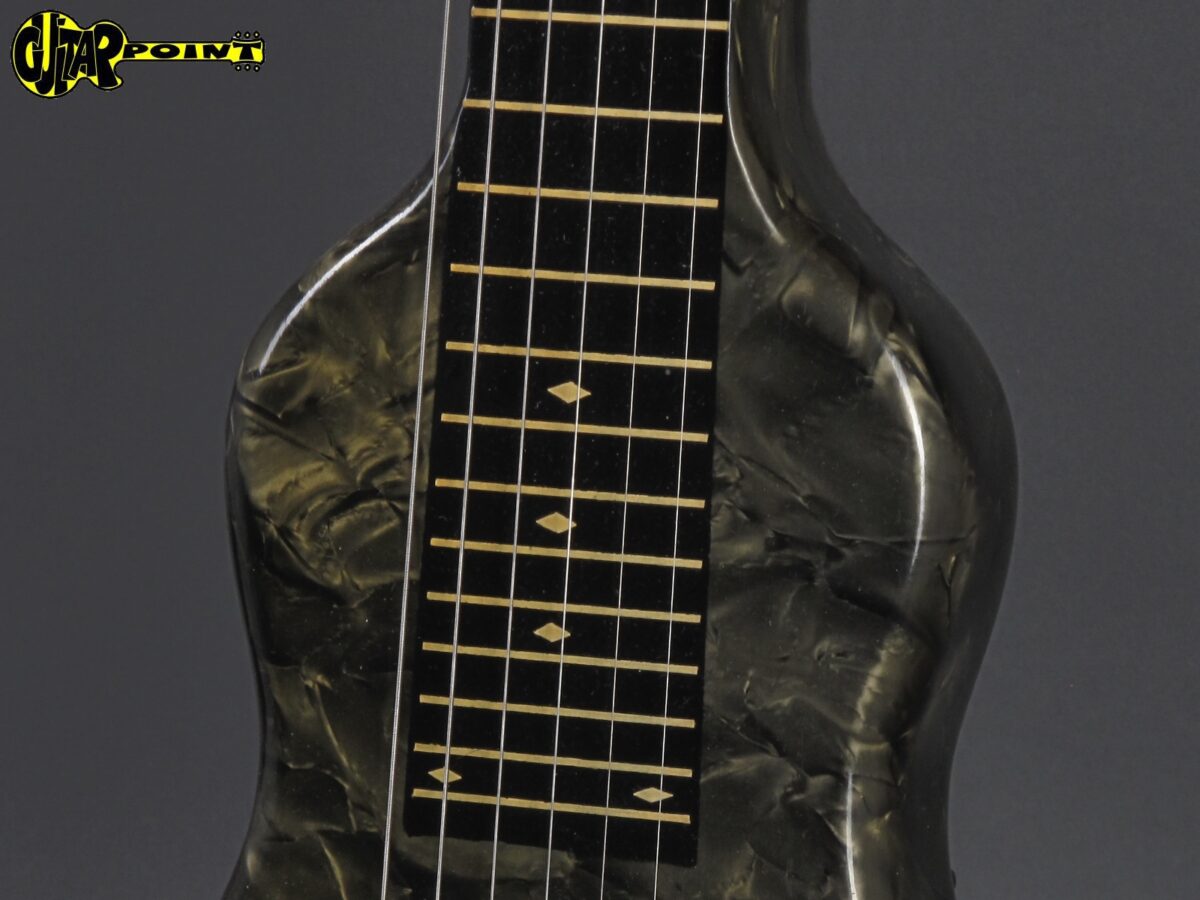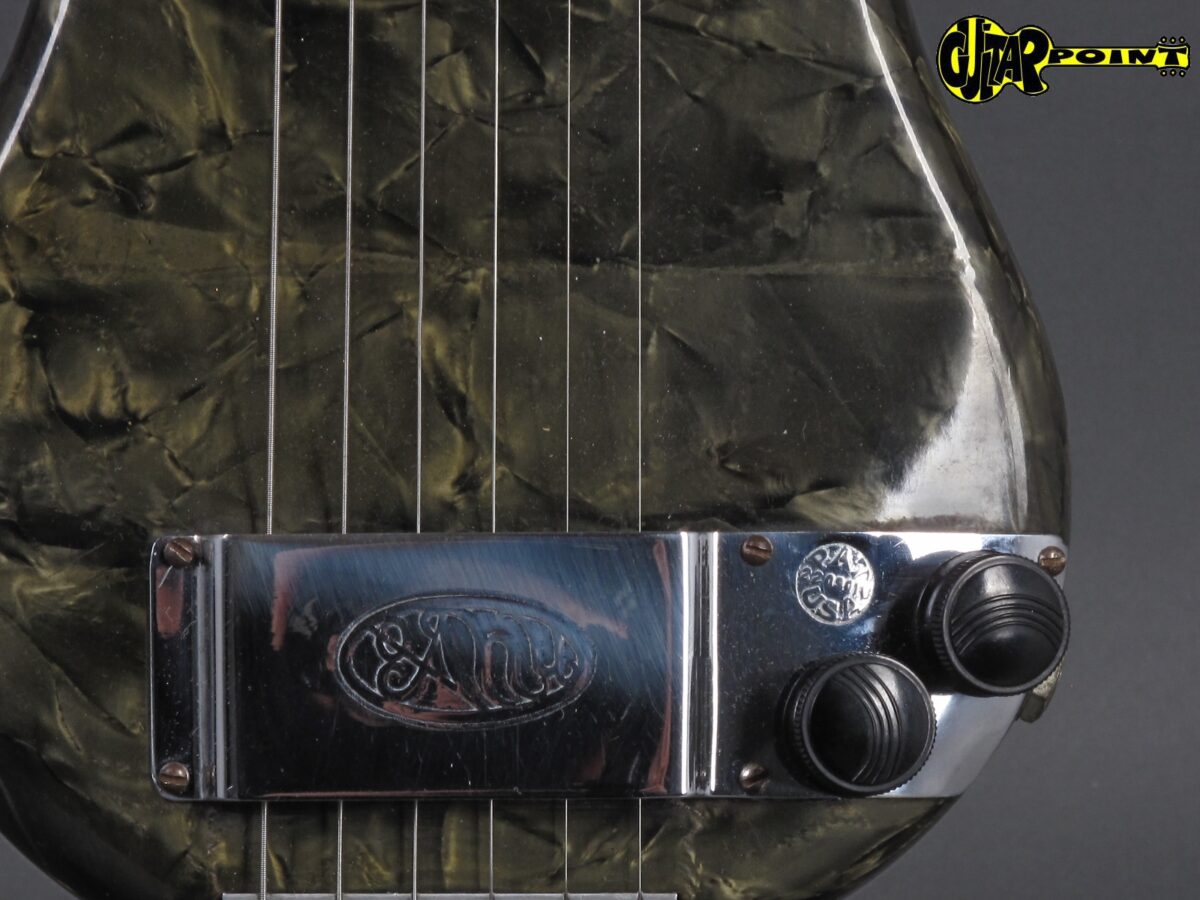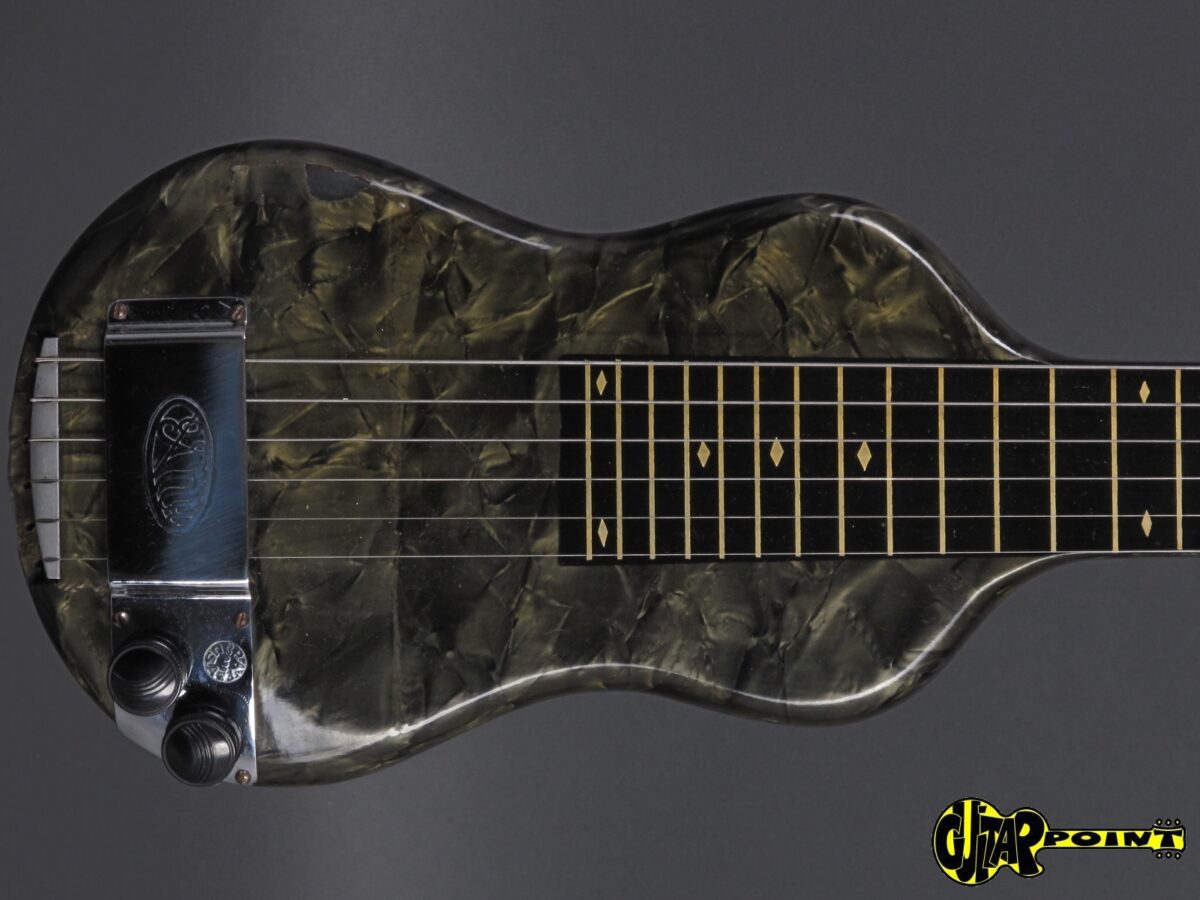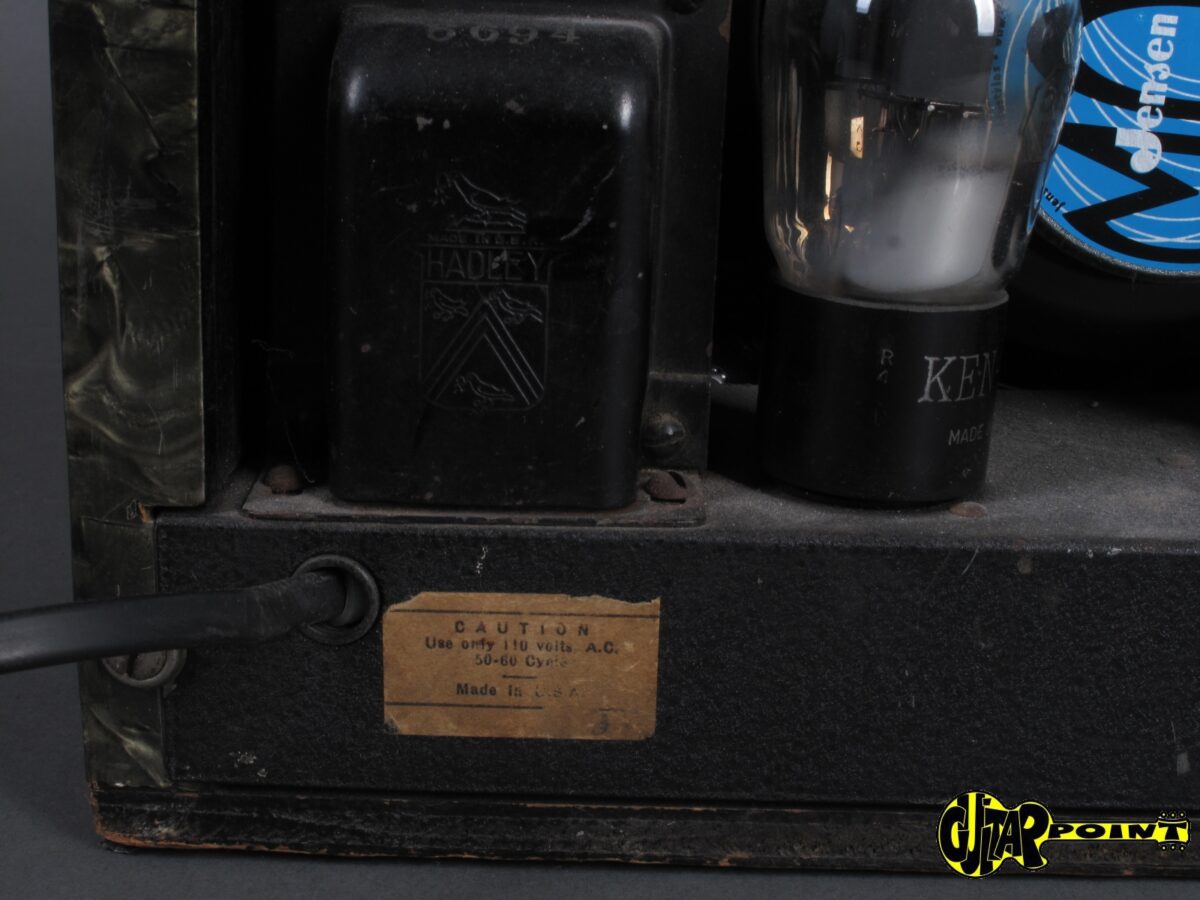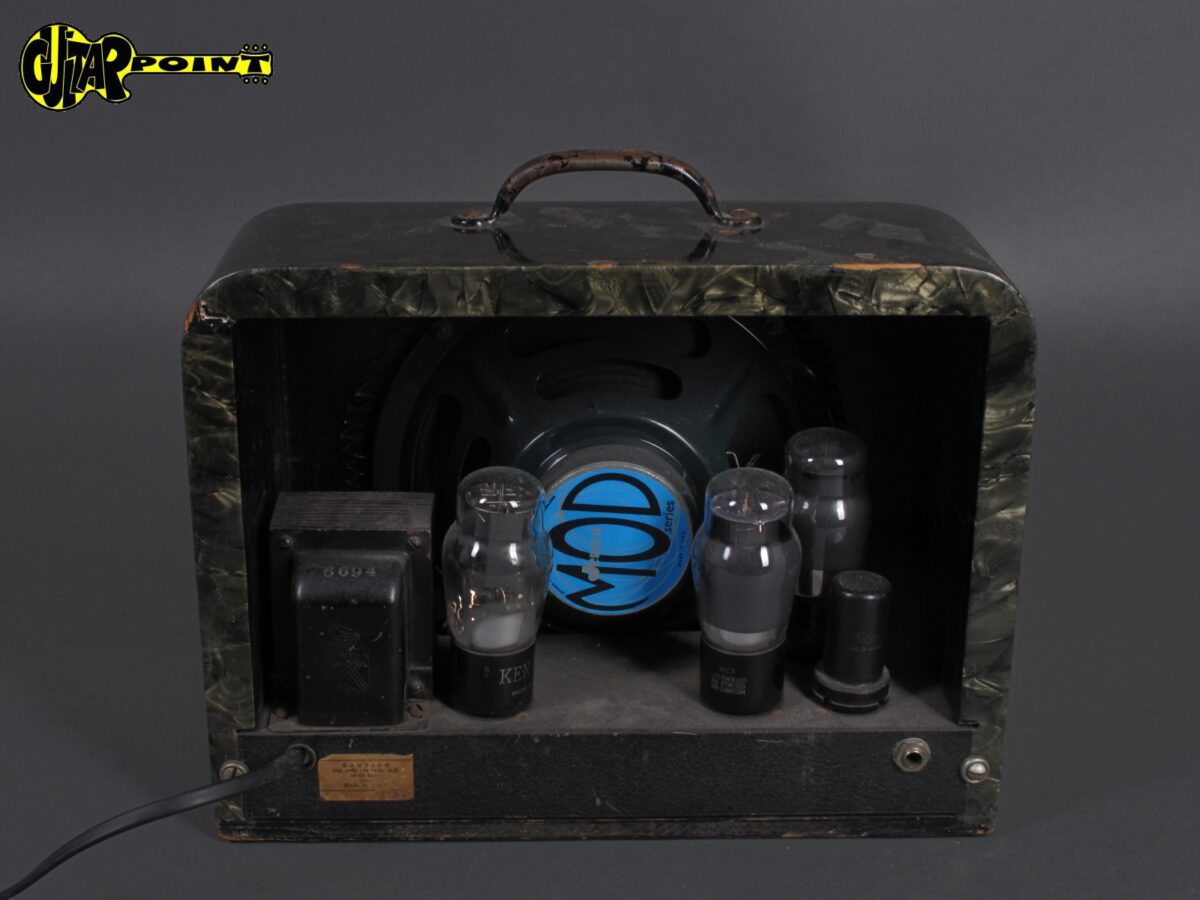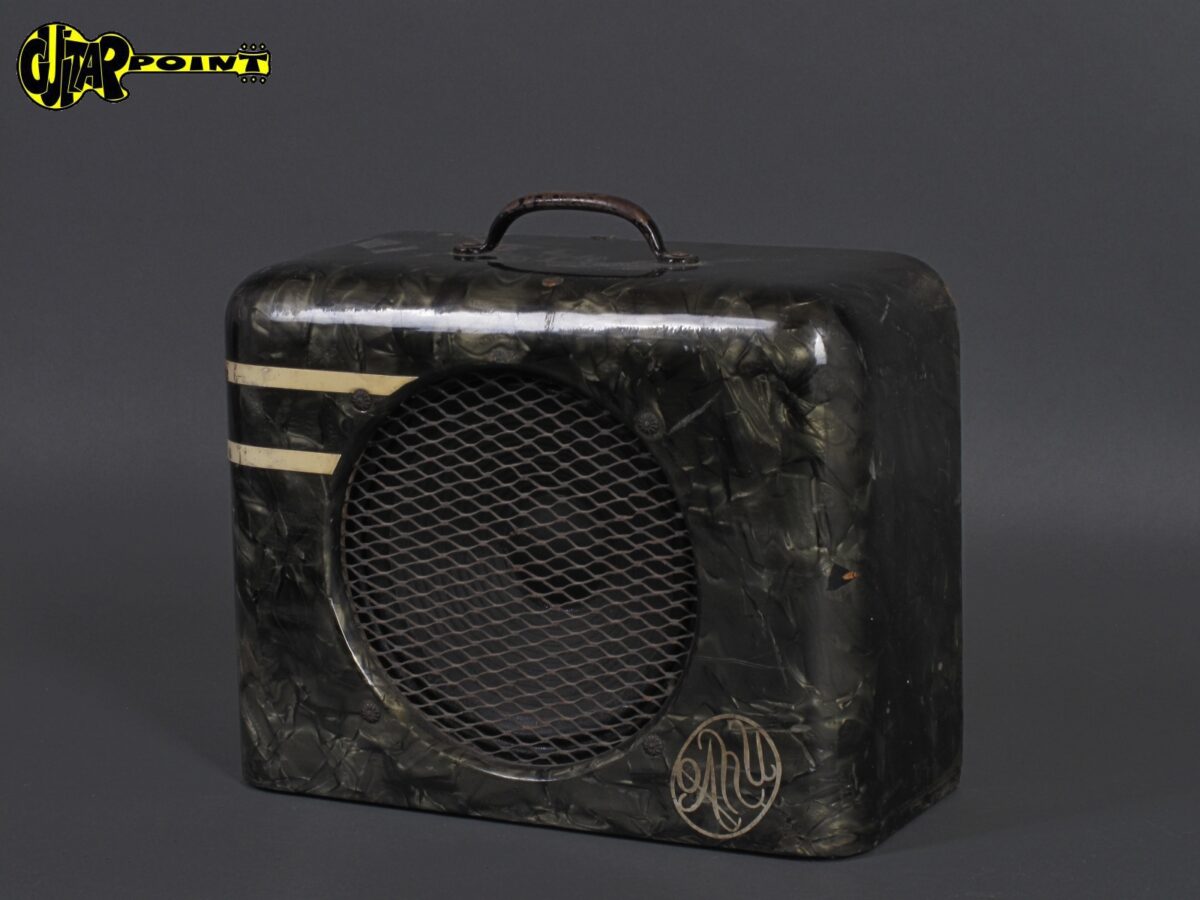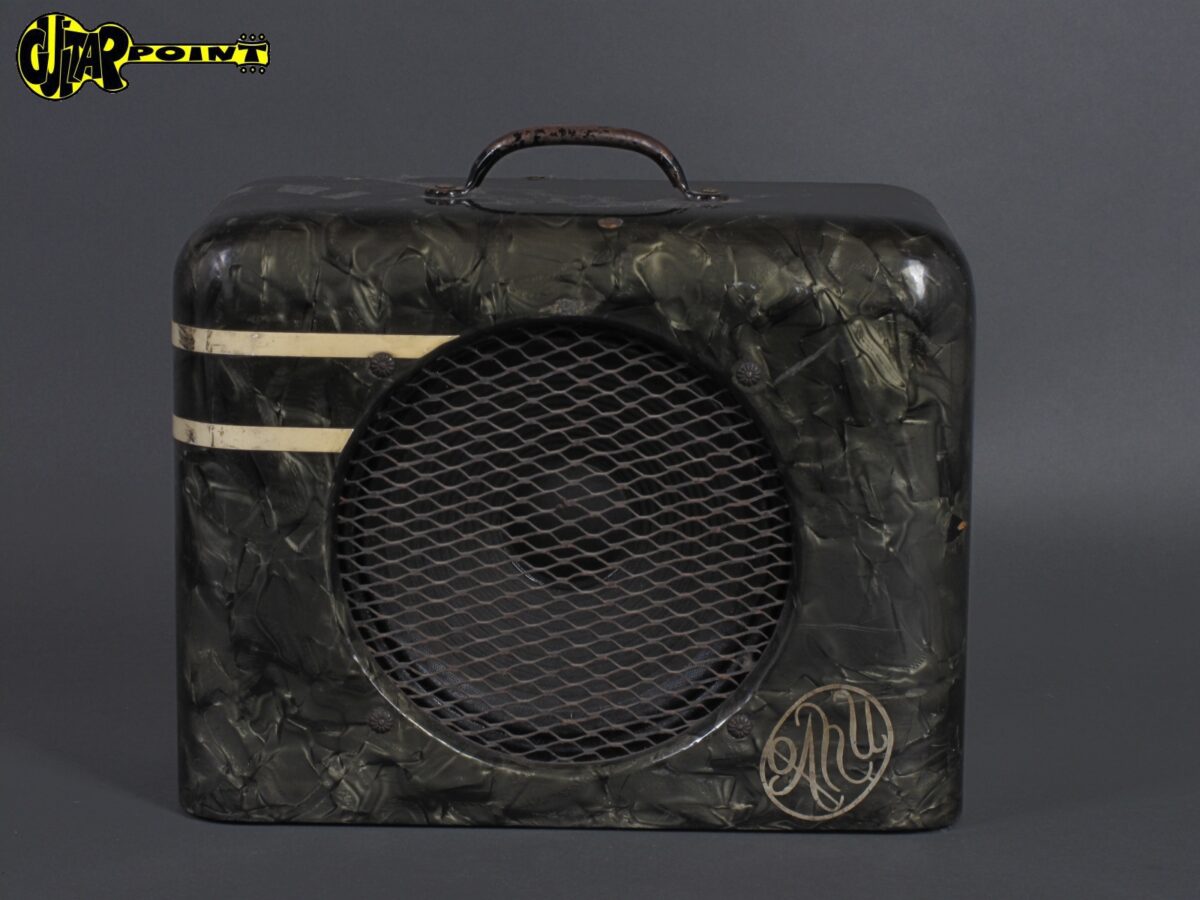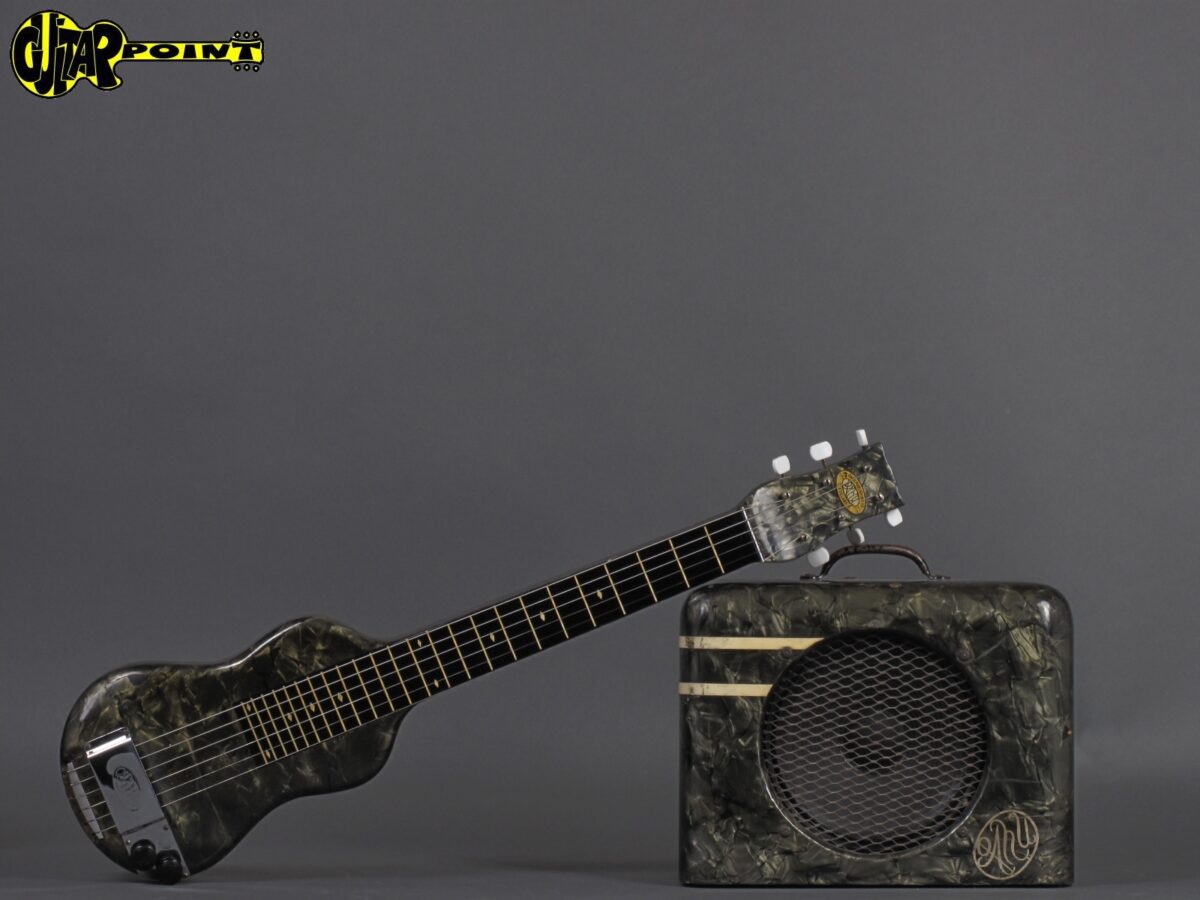 1940 Oahu Lap steel + Tube-amp
Nice matching set of a ca. 1940 Dickerson lap steel with matching tubeamp, both covered in green perloid. The lapsteel as well as the amp are all original except the old 6" speaker has been replaced with a newer Jensen. The amp works fine and sounds great,  the lapsteel stays in tune, great playability, only very little playwear.
Jetzt Kaufen
1940 Oahu Lap steel + Tube-amp
incl. 0 % Keine Besteuerung plus shipping costs
Bald verfügbar!
Informationen zu möglichen Ratenzahlungen
Benötigst du weitere Informationen?